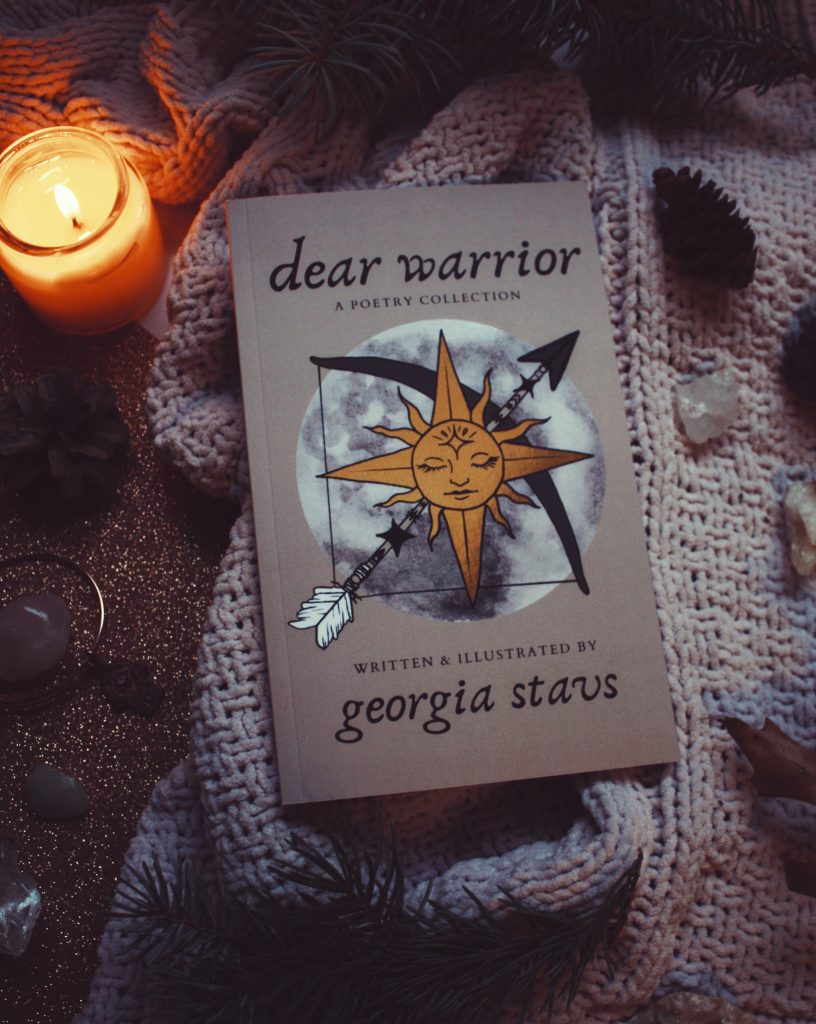 Georgia paints through her poetry and illustrations a story of courage, healing, and hope in her debut poetry collection
An emotional soul's journey through mental illness, struggle, love, and the unknown, flowing from darkness to sunrise.
Its three chapters are an emotional dipping into life's dark, uncertain times and inspiration to fight for better days.
A reminder that you are a warrior.
Georgia has poured her energy and time into creating a gorgeous collection of poems. This book brought me so much peace to read and her artwork adds a simple intricateness to each page. I highly recommend this book for anyone going through a transformative time.
Georgia's poetry spoke to my heart and soul. By reading her words I went through a personal journey. A must read!
This book completely resonates with every wandering soul who feel lost or heartbroken. The beautiful words written by Georgia uplifts the weary spirit and reminds us of the warrior within. Beautifully and mystically written with illustrations that bring to life her magical poems.
A beautiful book of poetry that brings the reader on a journey with the author. I enjoyed every word and moment.
brazil
mexico
india
turkey
UAE
south africa
australia
japan
singapore